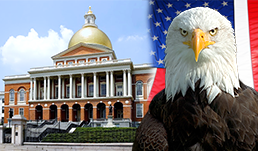 Statewide FAC64 Security Contract
Advanced Alarm Systems located in Fall River, MA has been awarded a multi-year contract as an approved provider of video surveillance, access control, intrusion protection, alarm monitoring and related security systems by the Commonwealth of Massachusetts.
Covered under the State's purchasing contract known as "FAC64 Security Surveillance and Access Control Systems" Advanced Alarm Systems is designated as a security system provider of security system products and services for any eligible public entity in Massachusetts, including municipalities, school districts, housing authorities, colleges, universities and certain non-profit organizations.
The FAC64 contract for Massachusetts covers the following:
Security Surveillance and Access Systems
Security Equipment and Related Service
Network Based Security Equipment and Related Services
Please contact us today to schedule a consultation concerning an upcoming security system project. We welcome the opportunity to provide outstanding technical assistance and installation services to support and facilitate your project.