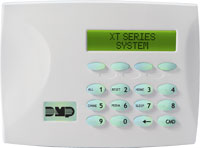 Service Offerings
Two Way Radio Communications
UL Listed 24/7 Central Station Monitoring
Cellular Backup Communications
Internet IP Monitoring & Backup
Remote Maintenance
Supervised Opening & Closing
LatchKey Child Monitoring
Event Monitoring & Notification
Perimeter & Fencing Security
Wireless Systems & Devices
"Our commitment is your peace of mind"
Austerity measures have dramatically reduced municipal law enforcement and emergency crew response times to break-ins and other emergencies. In some localities responses are spotty and only for the most dire of circumstances. Similarly, properties with improperly installed and mismanaged systems that trigger false alarms that result in unnecessary emergency services deployment are being served with fines for repeat offenses. Our quality, price competitive product line, installed and serviced by our top notch certified technicians provide reliable solutions that mitigate loss and the unnecessary expenses associated with flawed installations.
While our products include sophisticated security features, once installed they're surprisingly simple to use. The keypad is the gateway to the security system and we offer a number of types and attractive styles to suit your needs. Simple menus and keystroke combinations provide fast, simple operation. The Home, Sleep, and Away modes allow you to selectively arm and disarm your system. Our keypads are so simple, even children will have no trouble with basic system operation. Your system can even send you a text message when your child arrives home from school or play.
How will my system connect to the central station?
With Advanced Alarm Systems installations - it's easy. An important element of your control panel is its built-in communication capabilities. Some panels available in the market are only able to communicate with your monitoring service using traditional telephone lines. Advanced Alarm System Premium Panels give you the ability to also include internet and cellular links between your panel and your monitoring service. Our Advanced/AES Intellinet Radio Network can also be used as the primary and/or backup communication medium assuring you that the call will get through. Whether you're concerned about wires being downed by inclement weather or being intentionally cut, we provide you with communication options that enable you to be self sufficient and stay continuously protected. 
System attributes and features that we can tailor to your specific security, access breach and intrusion alert solution include but are not limited to; 
Services tailored to the needs and concerns of those with physical and health impairments as well as those of advanced age
Automated Services to assure on-time arming and disarming of systems without human interaction
Contact us today to learn more:
Phone: 1-800-44-ALARM
Fax: 508-324-9005
Email: info@advancedalarmsystems.com